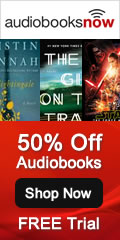 Online Business Schools: An Overview of Their Marketing Strategies
If you are a confused student who doesn't know which school to choose to have the best quality of business education, then fret no more. There are so many ways of finishing a degree in business and an equally numerous number of schools that offer varying programs.
There are so many factors to consider in choosing a business school: first, you have to know if you would like to settle for a degree program or just certificate courses.
There are also post-graduate programs that are being offered; also, what field of business are you most interested in? Is it accounting, marketing, management, banking and finance?
With these factors in mind (which is enough to make one acquire an instant migraine), you would also have to consider whether you have enough time to allot for your education. INCOME OPPORTUNITY
Given that you have the finances to support your education and the guts to finish the course, still, another question is the location of the business school that you have chosen and whether you have enough time to travel to and fro. Looking at this scenario, would you consider enrolling in an online business school? Continue reading "GENERATION Y — ONLINE BUSINESS SCHOOL — STARTING A BUSINESS"